ANNOUNCEMENT SOON FOR ANOTHER EXCITING COMPETITION.
KEEP FOLLOWING US.
SPONSORS: BUILDSIM (https://www.buildsim.io/)
WORK IN PROGESS :)
2018 Carbon Cup - Sustainable Design Competition
HIGH PERFORMANCE DESIGN COMPETITION
---
1st place: $1,500
2nd Place: $1,000
3rd Place: $500
5 Honorable mentions
---
The Details:

Detailed competition brief here.
Site plan here.
Weather file: Sawai Madhopur, Rajasthan, India
Teams or invidividual with team size max of 5 persons
Registration Link for the competition. Last date of registration: Sep 30, 2018.
For more information, write us at [email protected]. Please write us (after registration) if you need us to match with either Architects/designers contestants or Building Science specialist contestants for competition collaboration
Rise up to the challenge of your rivals and support one of the most successful tiger projects in the world.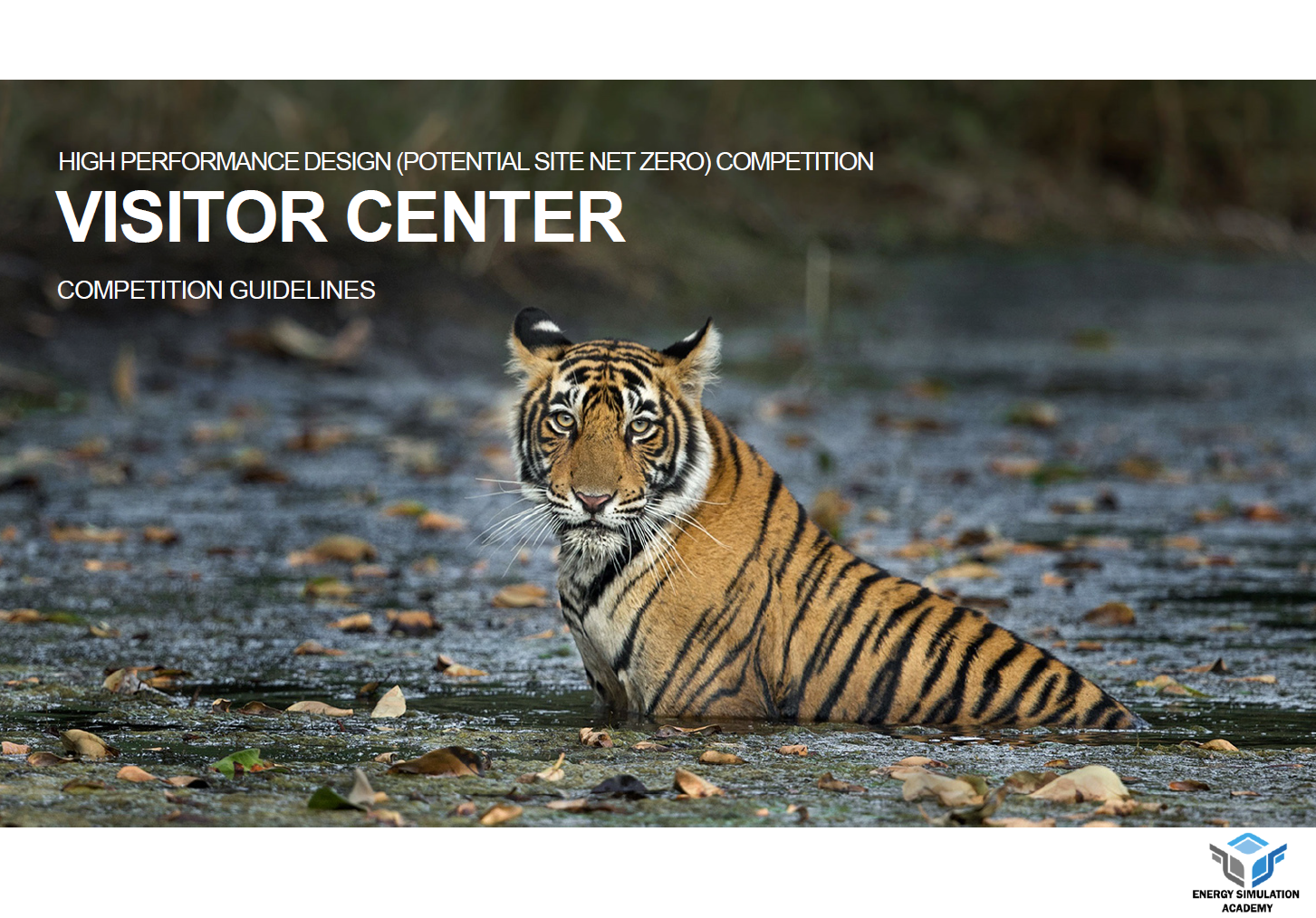 COMPETITION DETAILS (High performance design)

RANTHAMBORE NATIONAL PARK VISITOR CENTER
All contestants are required to design a visitor center to visit the nature park.
This visitor center requires a site NET zero design for:
An information area (around 500 sqft)
Exhibition spaces to accommodate 50 people (around 3,000 sqft)
An auditorium for documentaries (25 people)
A restaurant/café for 50-60 people (with kitchen & amenities – around 2,500 sqft)
Ticket booth & related office spaces (around 250 sqft)
Additional Requirements:
- Vista points/decks
- a protected camping site for approximately 40 people
- Showers & toilets with hot water supply
- open protected space for picnic&children,
- car park for 25 cars & 5 buses.
- indoor areas should have efficient heating/cooling
- Local materials & construction techniques can be used to make the project more eco friendly
- The greatest emphasis should be placed on high performance design.
- Analysis like energy calculations, water usage reduction strategies, daylight analysis can be done to understand thermal, visual & user comfort.
- The design must not interfere with the existing wildlife on the site.
- Project must be operational year round from 8am to 6pm excluding public holidays.
- Height limitation – 40 feet.
- No setback limits
- On-site energy generation technology should not be installed outside the roof area. - No separate installation on the ground permitted.
- REMEMBER, any equipment outside of protected grounds must be kept safe from wild life, and present no harm to the environment.